To start the business with us, please fill the registration form
.
Our registered clients have more options and benefits such as:
Full access to data and information in online.
Easy parts search engine and alternative part options.
All orders are controlled by client and can be monitored at any time.
Online financial statement and status of orders are available 24/7.
Our support team is always online and at your service.
Immediate notification on any price or quantity changes.
Discount is applicable on monthly turn over increase.
GForce Company is ensuring that individual approach to each client is the key to success in long-term business partnership.
About questions that might appear please do not hesitate to contact our online consultants.
Sale of auto parts wholesale, original parts from the UAE. Spare parts for cars in bulk quantityes, as well as spare parts for heavy and construction machinery.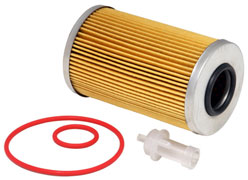 The leader of aftermarket company G-Force offers to its regular and prospective customers wholesale auto parts at the best prices. The company has successfully developed its business since 2006 and each year the customer base is becoming more extensive. Our clients are the largest auto dealers in Russia, who know that the wholesale auto parts for foreign cars can be purchased at G-Force at the best price and best conditions.
Every year our company is doing everything to the level of service consistent with international standards.
Parts of the Emirates, the sale of spare parts in bulk.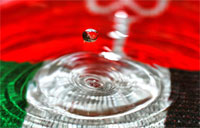 Company G-Force offers spare parts from United Arab Emirates on the best terms. These are not empty promises, a reality that we provide to our customers. G-Force is the exclusive distributor of many major corporations that specialize in the manufacture of spare parts: Toyota, Nissan, Mitsubishi, Honda, Subaru, Mazda, Mercedes-Benz, BMW, VW, General Motors, Kia, Huyndai, Daweoo. Trucks: Komatsu, CAT , Iveco, MAN, Tadano, Huyndai, Atlas Copco, Hitachi, Volvo.
Sale of truck parts from the Emirates, kits and parts in bulk for special equipment.
G-Force is the exclusive supplier of auto parts and sells truck parts and kits for heavy machinery.
If you are looking for high-quality duplicates of parts, then we can offer the spare parts in bulk from manufacturers: DBA, Depo, Limferdor, Bilstein, Bosch, 888, Denso, Kayaba, JNBK.
Among G-Force - have all parts from the United Arab Emirates: Parts Hitachi and Komatsu.
The greatest difficulty for motorists caused the acquisition of spare parts for machines that are made in Japan. We solved this problem. It was decided to increase the range and provide a wider choice of spare parts: spare parts and spare parts HITACHI komatsu. You can order any parts from the UAE, and if not will be in stock, then we can ship them as soon as possible, 30 - 40 days.
The proposal from G-Force: sales of spare parts from United Arab Emirates. Spare parts for construction equipment and passenger cars and trucks.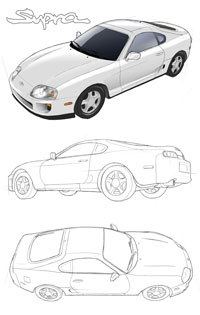 Company G-Force offers:
The list of manufacturers of auto products are only world leaders who provide high quality, excellent performance data items;
sale of spare parts for construction equipment trucks only from proven suppliers;
all sorts of optics for cars, in the presence of a spare parts komatsu, which rarely appear in other parts suppliers;
Only the company's website G-Force can find a directory with details of spare parts for Hitachi and Komatsu, as well as other parts . In order not to waste time finding the parts you can use the quick search, which is set on the home page. It is possible to buy the necessary spare parts, contact the manager of the contacts listed under "Contacts."
A few reasons why the sale of auto parts and truck parts for sale more profitable in the company G-Force.
Unable to get spare parts from the Emirates, we offer our customers not only the best prices, widest range and variety of parts and kits for cars. In our directory you can find not only the well-known auto parts of Japanese and Korean corporations, but that is not unimportant, the European auto manufacturers. We can confidently say that our company will bring you any original part.
With long-term contracts with manufacturers around the world, we can guarantee the fulfillment of any of your order as soon as possible. On our site you can find a great variety of not only auto parts for Japanese and European cars, we have a large selection of parts for American cars. Only in company G-Force by sales of spare parts without intermediary mark-ups as well as all delivery come directly from manufacturers. Not only you get an original piece, but also significantly save on its purchase.
Exclusive offer from G-Force - spare parts for machinery wholesale.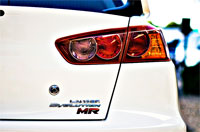 One of the lines of G-Force - spare parts for machinery wholesale from the Emirates, you have been searching for the parts you need for your fleet, then you have come to the site you need, where you can get a real help. There are no more sense to look for parts that are a rarity in the market. Now, you can find everything that you need and make a reservation. And in the shortest time receive the item. Even more is done for convenience of clients. In order not to search thourgh directory and look for the right part for a long time for special equipment, you can use the "quick search" if you can not find what you need, please contact us on "feedback" and we will provide comprehensive information. Professionals will appreciate the parts of the Emirates - the original car parts, especially when it comes to special equipment.
The rapid conclusion of contracts for spare parts from United Arab Emirates - spare parts for Toyota.
Among G-Force all made with instant precision, even the conclusion of contracts and delivery of goods. Therefore, we willingly cooperate with foreign partners. If you need details of the most popular Japanese cars, you will find spare parts Toyota in the big assortment.
Auto parts wholesale for most popular vehicles, spare parts for Honda as well as spare parts in bulk for sale.
You do not have to think about where to buy parts in bulk, because you already are lucky, you find everything you need for your car on our web site. Our company is pleased to offer spare parts for Honda. what parts are in stock and how many days required for delivery.
Why buy spare parts for Subaru in the company G-Force?
Best prices on all auto parts, sales of spare parts for foreign cars in the most favorable terms. And special offers on parts Subaru, which are represented in the catalog in a large range. Delivery of orders is as soon as possible if the goods in stock, G-Force, the best logistics companies.
Why buy spare parts for Komatsu and auto parts for all vehicles in the company G-Force?
Large selection of various parts, including parts and Komatsu, low prices and ability to deliver goods to any region , at affordable prices. Round the clock technical support for customers. You can always find out where your order and get any free advice.
How to buy spare parts for foreign cars in bulk from the Emirates?
You went to the site and choose what you want. In order to use our service - sale of spare parts in bulk, you need to register once you've registered, go to the home page and login as a registered user. If you need to find the item, use the "Search", then the system will provide you with several options for specifying the requested details.User will be provided with information on the availability of parts in stock.
If you are satisfied with the search, you can click to send the item to the cart or more details, thereby to make a wholesale purchase. If your balance is positive, you will be able to process orders, after your confirmation, to acquire the necessary goods. Quickly and easily accomplished wholesale auto parts through our website.
Just by registering you will be able to monitor all stages of your order, if you have any questions, please contact us by phone, fax, email, Skype or ICQ, and we will answer all of your questions.
Payments type
Bank transfer